A1 Roofing Worthing Correct Chimney Flashing Is Required To Prevent Roof Leaks
For preventing the entrance of water into a roof, A1 Roofing Worthing chimney flashing is the process used to seal up any existing spaces between the chimney and its roof. Some of the most vulnerable parts of a roof are the joints found in the intersection between a roof and chimney in Worthing. Changes in the weather in Worthing cause them to continually expand and contract.
Our Guarantee
---
Free site visit and survey
No hidden costs
British standards compliant
Fully Insured
Clean and efficient
Professional workmanship
Making allowance for the expansion and contraction of the joints in Worthing without side effects and keeping the intersections water tight are functions performed by flashing. The ceiling and other things in the roof can get damaged by water that will get into the joints if your chimney flashing is not properly fixed in Worthing. You can get a temporary fix from a less experienced roofer in Worthing who will use tar to stop the leaking but this may cause further problems down the line and is why you should get a good roofer.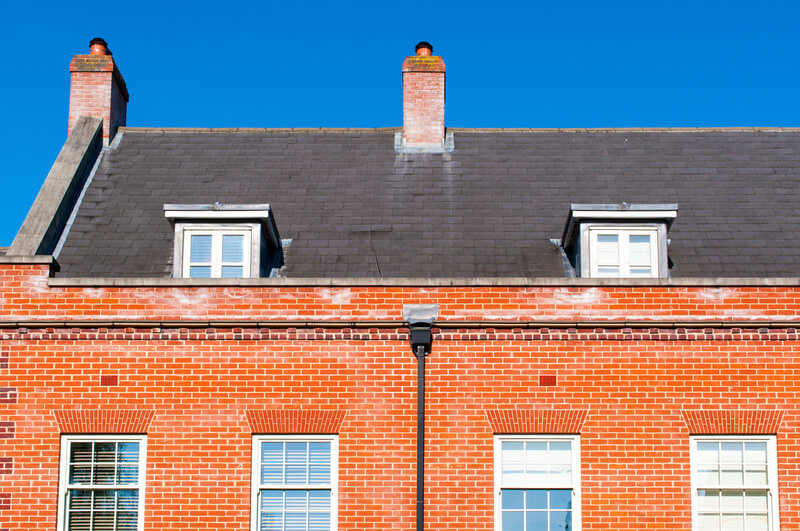 You start to notice brown colouration on the ceiling around the chimney when water starts to leak into it; call A1 Roofing Worthing roofing service provider whenever that happens. A1 Roofing Worthing is recognised as one of the best providers of roofing services in Worthing. With over a decade of experience, the company has grown to become a market and industry leader that always satisfies customers.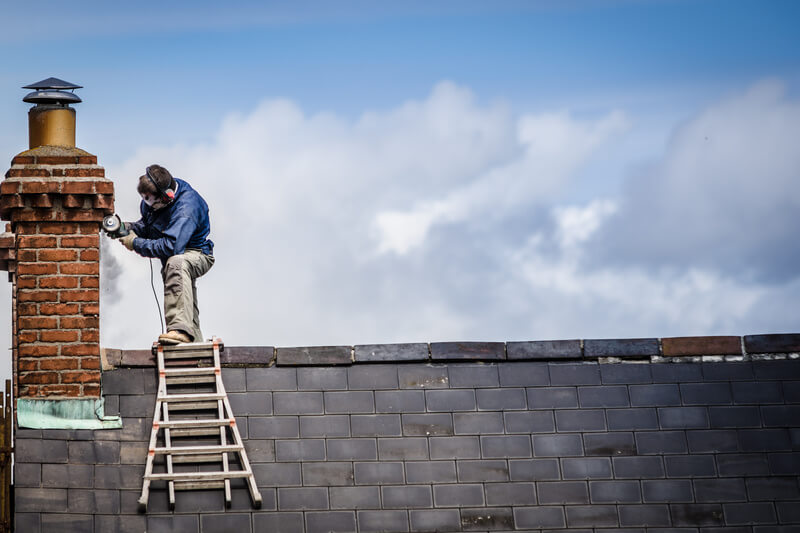 A1 Roofing Worthing prioritise client satisfaction above all else at A1 Roofing Worthing, we put in extra effort to make sure our clients are pleased with our service. When you call us for your services, we first investigate what is the cause of the roofing leakage. Sometimes the chimney needs to be rebuilt completely, and other times the flashing just needs to be re-done; A1 Roofing Worthing give you a detail report of what we observed and the planned course of action, along with a quotation for the service. The next step will be to agree on a price and work period then on the work commencement date, our A1 Roofing Worthing roofers begin work.
Call us today on 01903 442126 for high quality roofing services in Worthing You can get top quality chimney flashing in Worthing today, you only need to call A1 Roofing Worthing on 01903 442126.
Do You Need Help ?
Call Us Now On
The A1 Roofing Worthing Guarantee
Highly Experienced Roofers
A1 Roofing Worthing have for over ten years been operators in the roofing industry and have over that period built a reputation for high quality delivery. A1 Roofing Worthing roofers are specialist who exceed industry standards in the execution of chimney flashing. For all jobs we undertake, we ensure that they are delivered according to A1 Roofing Worthing standard.
A1 Roofing Worthing Prioritise Safety
A1 Roofing Worthing roofers carry out all jobs keeping the issue of safety as a top priority. All A1 Roofing Worthing roofers are health and safety certified so with A1 Roofing Worthing you don't have to worry, the safety of yourself, your property and our staff is always guaranteed whenever we work on your chimney flashing or other parts of your roof.
All Types of Roofing Work Undertaken
Do You Need Help ?
Call Us Now On
Affordable Prices For Quality Service
At A1 Roofing Worthing, we absolve the client of any financial risk in the case of an unplanned for incident occurring during the chimney flashing process by insuring all the services we provide. At A1 Roofing Worthing we strive to always satisfy the needs of our clients. Customers who are satisfied with our A1 Roofing Worthing services refer other customers and this makes the satisfaction of everyone we work with of utmost importance. A1 Roofing Worthing reputation lies on the quality of our service so you can be assured we offer the best we can. A1 Roofing Worthing are able to offer friendly prices to our clients as we have over our years of existence built relationships with suppliers that avail us of the best prices on materials of high quality. A1 Roofing Worthing can offer you quality chimney flashing services for best prices. To get the best chimney services at best prices, contact A1 Roofing Worthing if you have any chimney needs.